Following the success of it's aftershave, the WD-40 lubricating spray announced it was expanding its product line to include WD-40 Men's Fragrance, the  after being inundated with requests from male, and female, users who love the smell.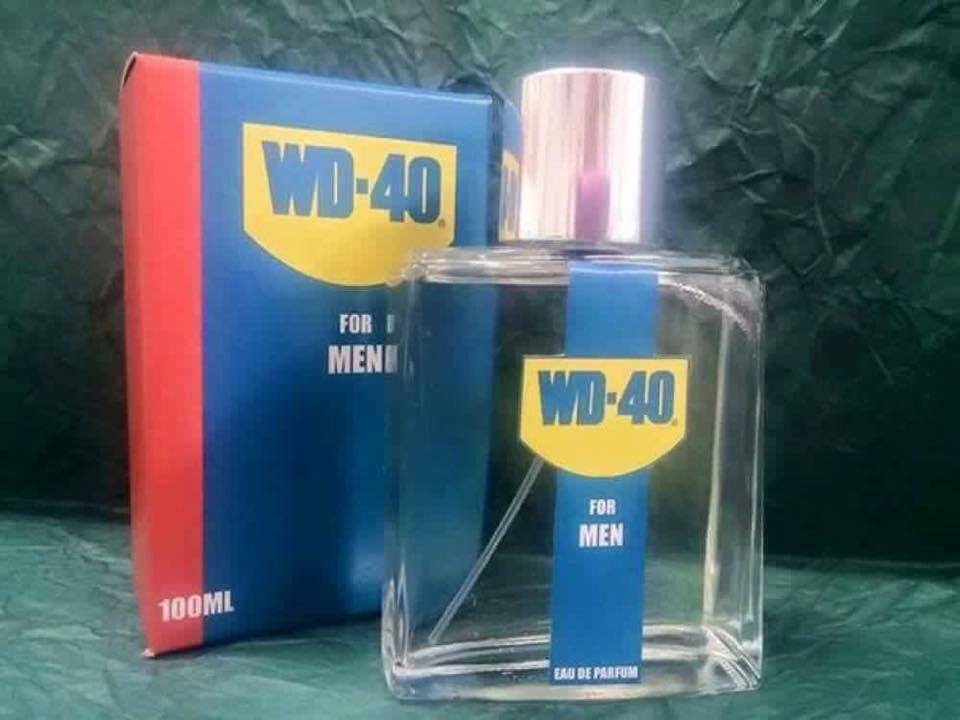 Despite being new to the fragrance market WD-40 is confident of its success. A spokesman said, "This is a market we've long considered launching a product in."
"It has that really weird scent that they (the ladies) can't get enough of, like things that you probably shouldn't really love to sniff, like gasoline or those big fat magic markers," writes a Reddit use. "Confession: I love the smell of diesel fumes. lol! It reminds me of the fair as a kid, with all the rides going."
"So true! I'm loving the fact that he smells of dirt and dust. Dirt scents are fantastic," posted another.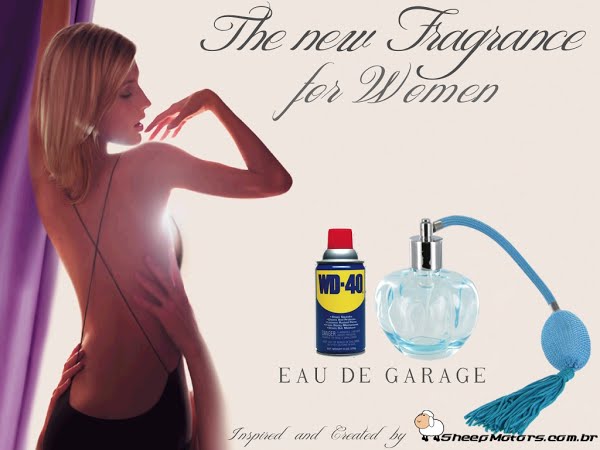 "My husband just said that I was crazy for asking about WD40," posted yet another Reddit user.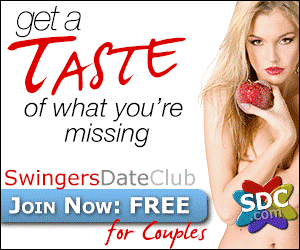 "After I come in from working on the car, my wife can't keep her hands off of me! My wife would kick my a** if I tried to used WD-40 as a cologne," says Jay on the Garage Journal.
Another benefit – it also attracts men. Is there a women's version on the horizon?
Before you dismiss the idea, consider this: the secret formula (never patented, so it couldn't be copied) is only mixed in two sites in the US, one in Australia and one in Milton Keynes, the HQ of the European operation. And that distinctive WD-40 fragrance we all know and love is completely manufactured, then added.
WD-40 was invented in 1953 by Norm Larsen, founder of the Rocket Chemical Company, to stop condensation and corrosion occurring in the umbilical cord of the Atlas space
rocket. There were 39 formulas before Water Displacement Formula 40 hit pay dirt and won the tender. But it wasn't until 1969 that the company changed its name to WD-40, after its miracle product. WD-40's breakthrough came with the aerosol version in the Sixties.
And it's still used in space now.
WD-40 products are sold internationally through major automotive, hardware/home improvement, mass merchandiser, club, grocery/drug, other retail outlets and internet sellers.
The post WD-40 Launches Men's Fragrance appeared first on Costa Rica Confidential.
---
The information here is purely for entertainment purposes. No "sex tourism" or "sex travel" promotion is expressed or implied. Any opinion expressed is purely that of the author.
Article first appeared at COSTA RICA CONFIDENTIAL. Click here to go there!