(CR!S) The Legislature approved Monday night the bill that reforms the Penal Code that allows sex with minors if the age difference is not too great.
The bill proposes that sex between and adult (a person over 18) can have sex with a minor over 15 and not yet 18, without legal problems, if the age difference is less than 7 years. That is, a 21 year old can have sex with a 17 year old and no big deal.
The proposal also allows for sex between an adult and 13 to 15 year old if the age difference is not less than five years.
In both instances, if the age gap is higher, the prison is between two and three years in the first (15 to 18) and two to four years in the second (13 to 15).
But, prison is only for repeat offenders or the sentence is for fours in the second. That is because Costa Rica law allows judges the option of handing out a conditional sentence, ie. probation if a sentence is three years of less.
Sex with minor under 13 is a complete no-no, the proposal deems it statutory rape.
The other change is the prohibition of a marriage between an adult and a minor, age difference or not. The current law allows for a marriage between an adult (of any age) with a minor 15 years of age and over with parental consent.
The bill still requires second reading and final vote before it go into effect.
Another note is that, although we are accustomed to thinking the adult is a man and the minor a young girl, the law applies equally to sex between and adult female and a young boy.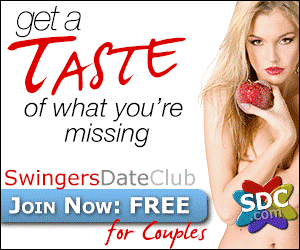 Believe it or not, there has been a growing trend in Costa Rica of relationships between an older woman and a young boy. The case in point is the latest to hit the news, that of a 40 year old school teacher marrying her 15 year old student. In this case, the mother of the young boy gave consent.
To sum it all up, if the proposal becomes law:
No problems with sex between an adult and a minor between 13 and 17, as long as the age gap is more less than seven years (15 to 17) and five years (13 and 14)
If the age gap is more, sentence is from two to three years in the 15-17 and two to four years in the case of 13-14
Jail time is only if the sentence is more than three years. Costa Rica judges can opt for conditional sentence, ie probation, thus jail time could be only in the 13-14
No marriage of minors at all.
Under 13 and you will go to jail
The law applies both to female minors with adult males and male minors with adult females, or male to male and female to female relationships
What does this mean to you, a foreigner?
Really nothing in that it is still a really bad idea for a foreigner to have sex with someone under the age of 18, currently or if the new law is approved.
Even if say the girl is under 18 and over 15 and you have parental consent or the consent of the legal guardian.
Even under the best of circumstances you are opening yourself potentially to going to jail. The country does not, will not tolerate, foreigners visiting for the idea of having sex with minors.
Don't do it. There is one turning 18 every day, why take chances.
---
The information here is purely for entertainment purposes. No "sex tourism" or "sex travel" promotion is expressed or implied. Any opinion expressed is purely that of the author.